"Koloušek" pro děti od 2 do 3 let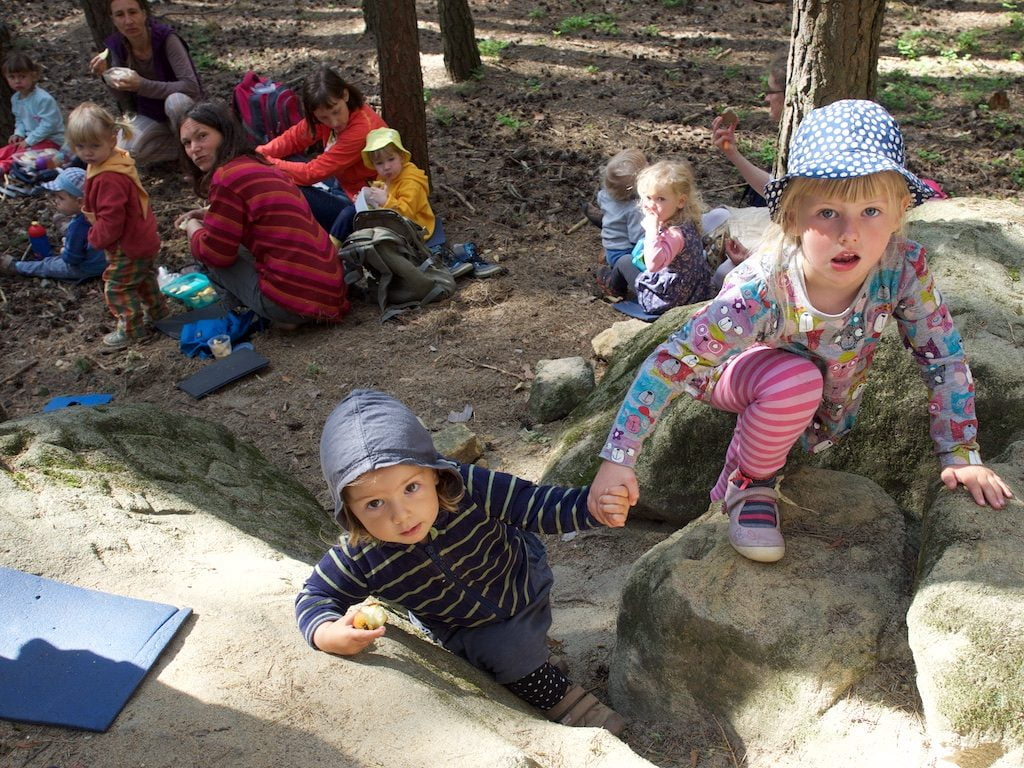 V květnu a červnu 2017 otevře lesní školka Jelínek dveře malým dětem, které budou mít na podzim 3 roky.
Každou středu v dopoledních hodinách od 8:30 do 12:30, včetně oběda, si mohou dvou až tříleté děti vyzkoušet, jaké to je, být ve školce v lese, v kolektivu dalších dětí.
Oporou a jistotou jim v prvních dnech bude maminka, nebo jiný blízký člověk a po celou dobu pedagog a průvodce z Lesního rodinného klubu Jelínek. Vyzkouší si, jaké to je jíst v lese, vařit na ohni, uvidí jaké krásy a inspiraci nám příroda nabízí, zažijí spoustu her, dobrodružství, srandy a tvoření. Naučí se od starších dětí pravidla lesa, jak po sobě uklízet a navzájem si pomáhat.
Těšíme se na společné chvíle. Cena je 250 Kč na dítě s jídlem.
Bližší informace: Zora Javorská | zorienka@gmail.com | 606 722 988